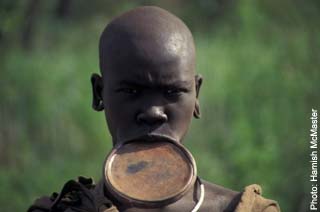 This land of striking natural beauty offers amazing whitewater rivers, spectacular wildlife and the most generous hospitality from all cultures. The sense of history is tangible, the pride justified – Ethiopia is Africa's best kept secret.

The Omo River is considered to be one of the most remarkable trips in the world. An almost prehistoric world where deep canyons and dramatic gorges hide thundering waterfalls, and the most extravagant wildlife is matched only by the diversity of human cultures. It is here that you will embark on an experience of a lifetime.
The Omo River Expedition
This is the ultimate adventure ! The journey to a forgotten land of untouched wilderness, wildlife and Stone Age Cultures. A 25 day expedition into Ethiopia… More...
Ethiopia Facts
Location

Average Daily Temp °C (Marrakech)



Rainfall in mm (Marrakech)

Capital: Addis Ababa
Language: Amharic, Arabic, Tigrinya, Orominga, about 100 other local languages
Currency: Ethiopian Birr
Exchange Rate:

Time difference: GMT +3
Population: 66,560,000
Area: 437,794 sq miles
Pop density: 152 (persons per sq mile)